TOPページ | 第20回IVF学会学術集会 ACCESS

Greeting
Greeting from Chairman of the JSAR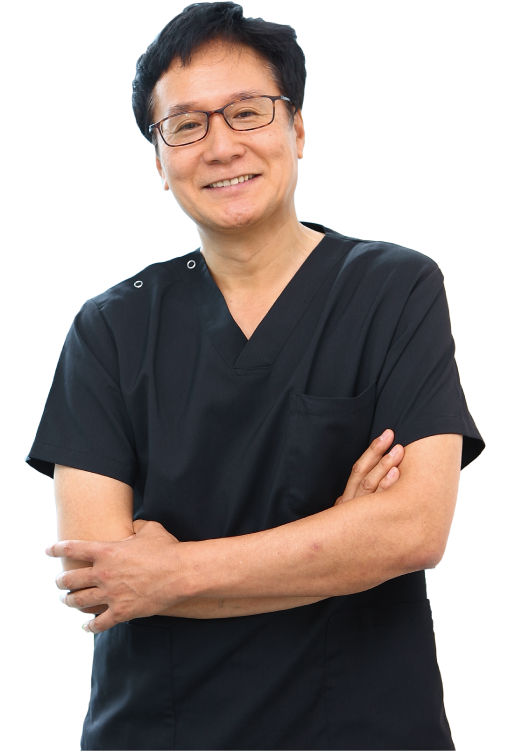 In 1993 at the time of Japanese IVF in the early stage, "Osaka-Hyogo IVF discussion group" (the forerunner of the Japan Society of Assisted Reproduction -JSAR) was launched by a former president of Dr. Yoshiharu MORIMOTO, Dr. Masanori YAMASHITA, Dr. Tetsuro OTANI and Dr. Motoharu ISHIKAWA. Twenty three years have passed since then, meanwhile Dr. MORIMOTO was the driving force as a president behind the JSRA growth. From last November, we decided to become a general incorporated association in order to enhance our activities. Taking over the president position from Dr. MORIMOTO at this timing of a drastic change with the JSAR, I brace myself up for this mission.

So this year's JSAR conference will be a commemorative event of the 20th milestone. You can see the inventive program created by the conference chairperson, Dr. Hiroaki YOSHIDA exercised his originality and ingenuity in taking it concrete shape. You should not miss such great seminars. Moreover, it will be held the JSAR conference in the tree-clad city of Sendai. We prepare two holes as usual and are co-hosted by Japanese Society of Clinical Embryologist and Japanese Society of Fertility Nursing. We planned "the- state-of-art" programs, so we are convinced that it will be an international competition appropriate for the theme "Challenge to Excellent ART." In addition, Sendai city is a region where was greatly damaged by the Great East Japan Earthquake of March 11, 2011, and now everyone keeps moving forward together for the recovery.

Please join the conference to understand deeper regarding the big flow of IVF and contribute even a little to East Japan's reconstruction.
Spring, 2017
Masahide SHIOTANI
Chairman of the Japan Society of Assisted Reproduction
Greeting from
Chairman of the 20th Annual Conference of JSAR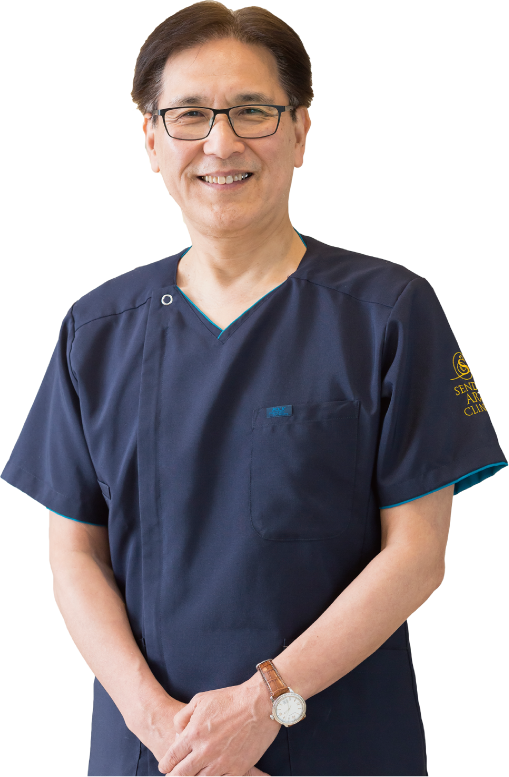 Do you remember that the Department of Obstetrics and Gynecology, Tohoku University was where succeeded IVF-ET in 1983 for the first time in Japan? This is why Sendai city is called "the Sacred Place of Assisted Reproductive Technology (ART)" in Japan. Since then, the ART has made great progress, and now the number of ovum collection are the top in the world beyond the United States. Along with the fact, we, the Japan Society of Assisted Reproduction (JSAR) has developed as a place of study for the ART related workers while taking charge of heavy responsibilities.

We are very proud to be holding this memorable event of the JSAR 20th Annual Conference in Sendai, and I am engaged seriously in leading it to success as the chairperson.

More than 30 years have passed since the beginning of ART, we could say that it is the maturity stage, however, the pregnancy rate and the birth-rate are not yet satisfying in Japan with many elderly people.

Therefore, the theme of this conference is "Challenge to Excellent ART," aiming for a better ART clinical and basic research, as well as ART which can obtain satisfaction of patients, and I would like to deepen discussions with you participants. At the symposium, there will be given interesting lectures such as "Preimplantation Genetic Screening," "Relief of Patients with Ovarian Dysfunction" and "Cancer Reproductive Medical Care" and also currently the hot topic of "Piezo ICSI" and "Acupuncture for infertility" are for workshop.

Furthermore, the sub-theme of this conference is entitled "Hospitality from the Sacred Place of ART", organizing various valued projects for all participants in order to learn, think, and discuss, and most importantly sharing good time.

Such meaningful academic meetings could not be realized without the great cooperation of the medical companies. I would like to express my sincere gratitude to everyone concerned.

I am very looking forward to seeing many of you soon.
Hiroaki YOSHIDA
Chairman of the 20th annual conference of
Japan Society of Assisted Reproduction

Programs & Schedule
Day 1: Saturday, September 30, 2017
12:55 – 13:00
Opening Speech By Dr. Masahide SHIOTANI,
Chairman of the Japan Society of Assisted Reproduction
13:00 – 13:10
Greeting By Dr. Hiroaki YOSHIDA,
Chairman of the 20th JSAR Annual Conference
13:10 – 13:40
Produce Eggs from the Skin Cells –based on the mouse iPS cells By Prof. Katsuhiko HAYASHI,
Kyushu University
13:40 – 14:05
Clinical Application of IVA (in vitro activation) By Dr. Kazuhiro KAWAMURA,
St. Marianna University School & Medicine
14:05 – 14:30
Ovarian follicles: in vivo architecture, FSH receptor imaging, and in vitro activation By Prof. Aaron HSUEH,
Stanford University
14:50 – 15:40
Strategy of mild stimulation IVF combined with IVM treatment By Dr. Ri-Cheng Chian,
McGill University
How to use of immature egg with COH at OPU By Dr. Hiroya KITASAKA,
Asada Ladies Clinic
15:40 – 16:00
The Role of Doctors for Excellent ART By Dr. Masahide SHIOTANI,
Hanabusa Wemen's Clinic
16:20 – 17:40
Workshop: Challenge to Excellent ART By the Japanese Society of Clinical Embryologist
18:45 – 20:30
Reception Dinner Buffet style
Day 2: Sunday, October 1, 2017
8:30 – 10:00

Symposium: Preimplantation Genetic Screening

Significance of PGS in ART By Dr. Aisaku FUKUDA,
IVF Osaka Clinic

PGS: Viewpoint from Obstetrician By Dr. Jun MUROTSUKI,
Miyagi Children's Hospital

PGS from Cytogenetic Point By Dr. Michiko KASAJIMA,
Nagai Mothers Hospital, Kyono ART Clinic

Effective use of Time Lapse in IVF and PGS By Dr. Dean MORBECK,
University of Auckland
10:00 – 10:30
Finding Sperm in NOA Patients: Medieval or Modern? By Dr. Paul TUREK,
The Turek Clinic
11:00 – 11:30

Exchange Lecture: Fertility Society of Australia

Greeting Michael CHAPMAN,
President of the Fertility Society of Australia

The Future of ART Michael CHAPMAN,
President of the Fertility Society of Australia
11:30 – 12:00
The beginning and future of fertilization study, IVF and ART By Prof. Ryuzo YAMAGIMACHI,
Hawaii University
12:00 – 13:00
Lunchtime Session The Influence of the Great East Japan Earthquake on Reproductive Medicine By Dr. Kazuhiko HOSHI,
Suzuki Memorial Hospital
13:30 – 14:00
Perinatal Complication with ART By Prof. Takashi SUGIYAMA,
Ehime University
14:00 – 14:30
Challenge to Human Therapeutic Cloning By Asst. Professor Mitsutoshi YAMADA,
Keio University School of Medicine
15:00₋15:30
The Leading Edge of Fertility Preservation of Young Cancer Patients By Prof. Nao SUZUKI,
St. Marianna University School & Medicine
15:30 – 16:00
Fertility Preservation of Young Cancer Patients in Japan By Dr. Tatsuro FURUI,
Gifu University
16:00 – 16:05
Closing Speech By Kenji FURUI,
Clinic Mama